RF-SM-1044B4 is a wireless module based on TI CC1310. The module is made up of a 24.0 MHz crystal, a balun, a bandpass filter, an antenna matching and a high-performance PCB onboard antenna. This main processor of 48 MHz Arm® Cortex®-M3 makes this module have more chances to work in a complex environment. And the transparent transmission protocol of RF-star also enables this module to work as a serial tool to simplify the development work and have a quick start for the end device design.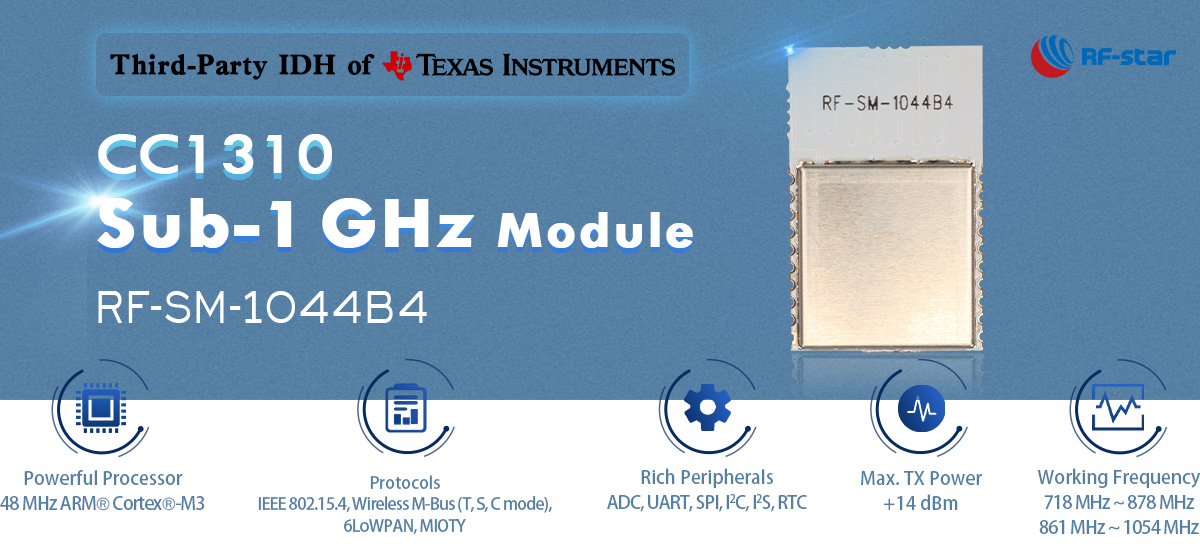 - Transparent Transmission Protocol -
· Set parameters: TX power, Baud rate, Channel
· Inquiry RSSI and MAC address
· ADC acquisition enabled
· Frequency: 868 MHz, 915 MHz and 920 MHz.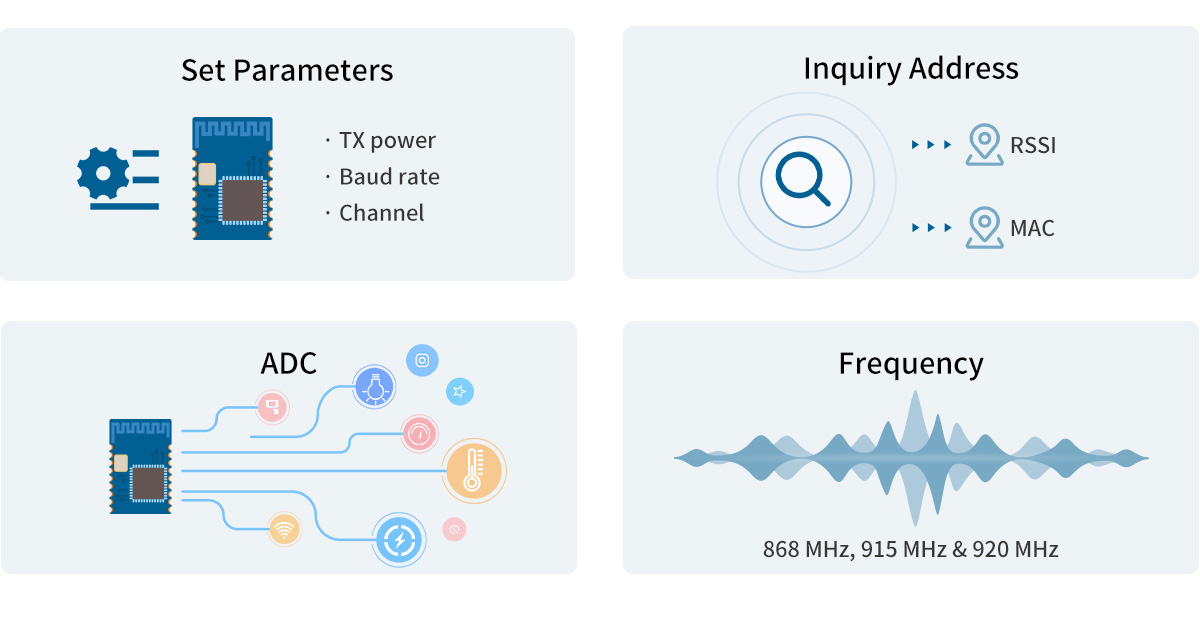 - Applications -
· Wireless environmental sensor,
· Electricity meter
· Factory automation and control
· Fire alarm control panel (FACP)
· Wirelesscommunications
· RF smart remote control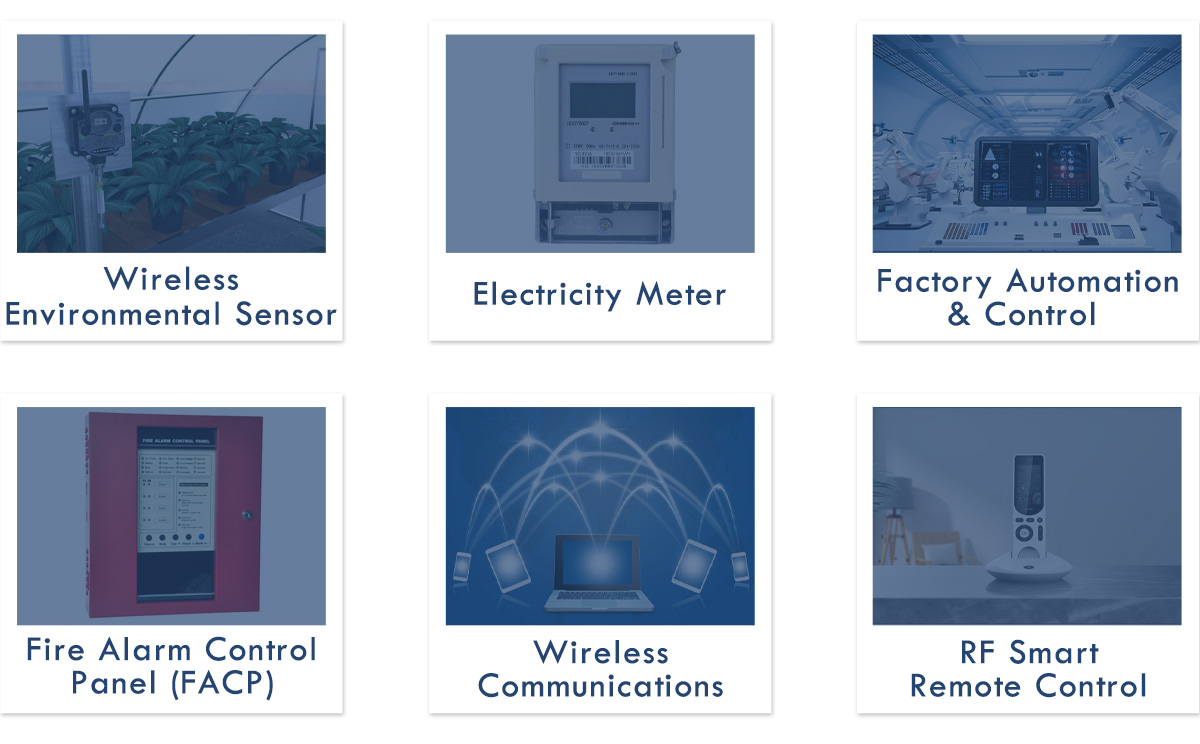 - Product Display -