RF-SM-1077B1 is a wireless transmitter and receiver module. This module is based on TI CC1310, and the 48 MHz Arm® Cortex®-M3 main processor makes the module can deal with data transmission st an ultra-low power consumption. It is integrated with a 24.0 MHz crystal, a balun, a bandpass filter, an antenna matching and an antenna option of IPEX antenna connector and the half-hole interface. The TX power is up to 14 dBm under RF-star protocol, which enables the module to reach a longer coverage of the transmission.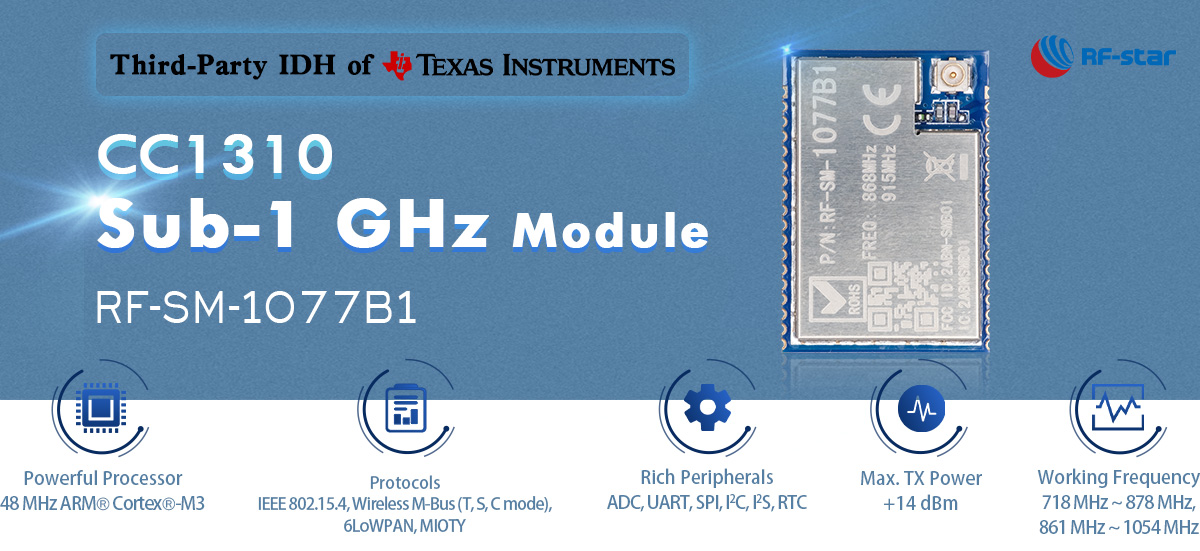 - Transparent Transmission Protocol -
· Set parameters: TX power, Baud rate, Channel
· Inquiry RSSI and MAC address
· ADC acquisition enabled
· Frequency: 868 MHz, 915 MHz and 920 MHz.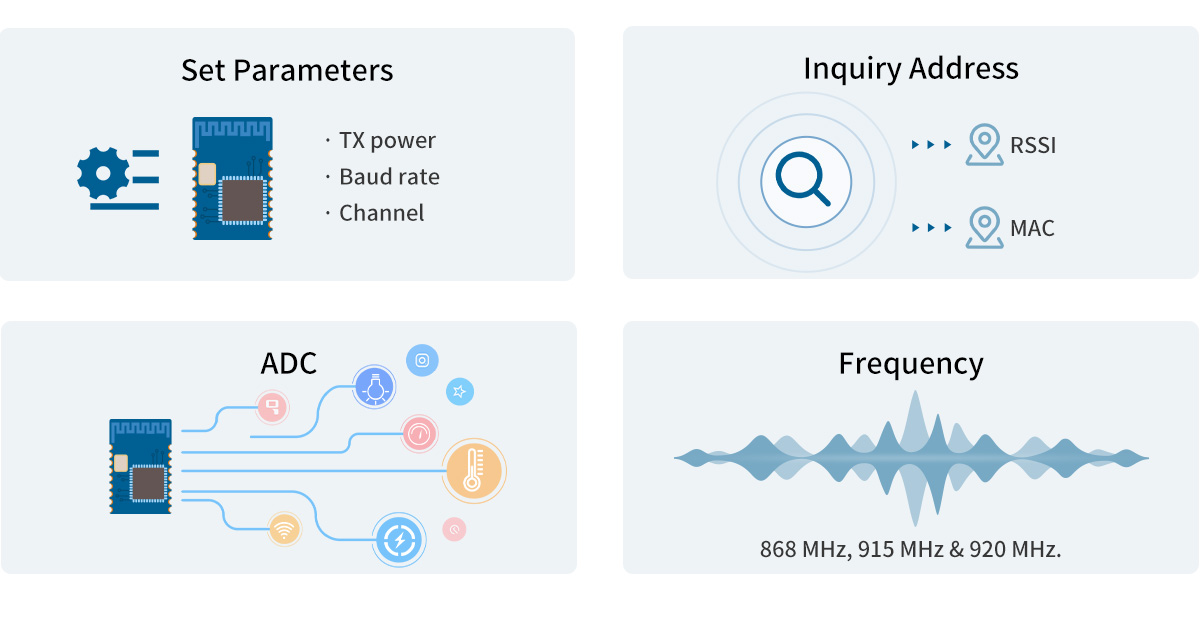 - Applications -
· Energy-Harvesting Applications
· Long-Range Sensor Applications
· Heat-Cost Allocators
· Wireless Sensor Networks
· Wireless Alarm and Security Systems
· Smart Grid and Automatic Meter Reading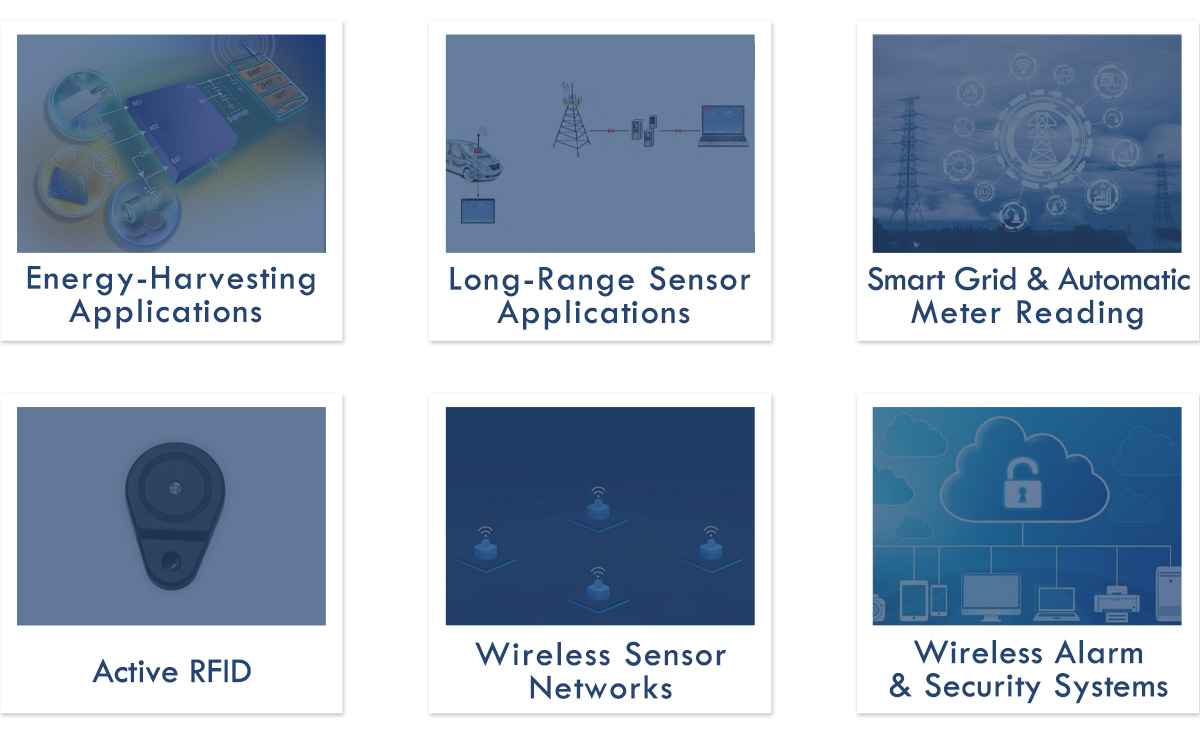 - Product Display -