Wireless Creates Infinite Possibilities
RF-star, as a forerunner in wireless IoT arena, has the vision of a connected world with widely deployed IoT technology, such as BLE, Wi-Fi, LoRa, ZigBee, Thread, Matter, Wi-SUN, Sub-1GHz, etc. We engage ourselves in embedded hardware & software design; APP development; IoT cloud platform development service; test & certification; OEM & ODM.
RF-star is aimed to empower industries to run intelligently and providing people a better lifestyle. Our solutions are gradually applied in the fields — from consumer electronics to medical electronics, automated manufacturing to smart logistics, and smart home to smart agriculture.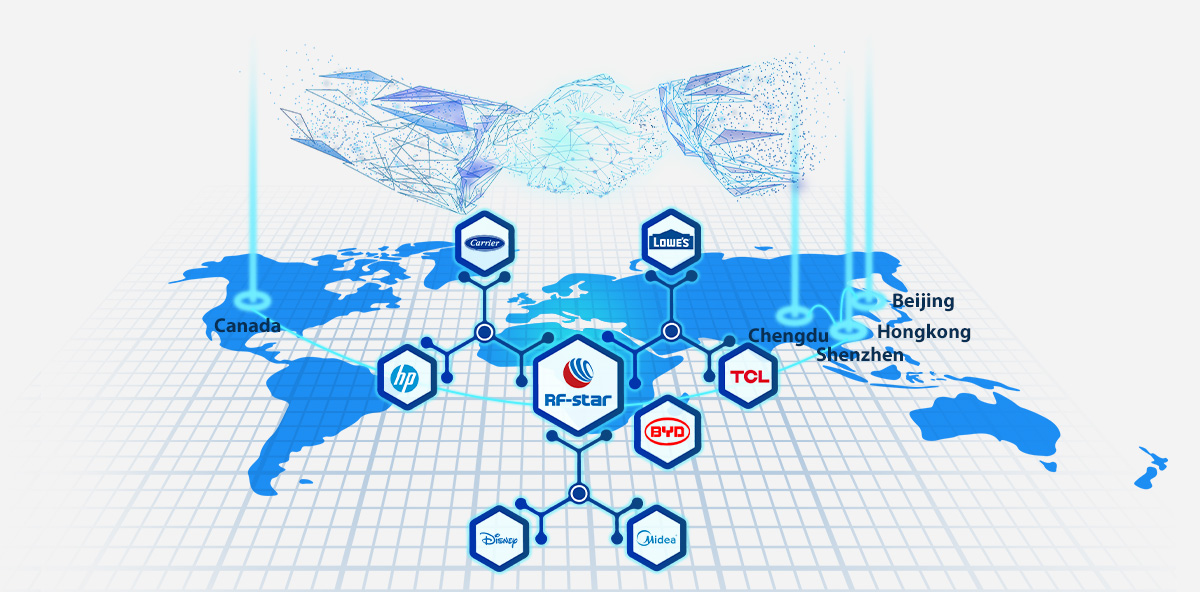 What's more, RF-star is highly praised by industry leaders such as Texas Instruments, Nordic Semiconductor, Silicon Labs, Realtek, ATmosic and ASR, which makes RF-star a more and more bright future.
HISTORY
From 2010 to 2021, we are forging ahead......